Welcome to Arachnological Society of Japan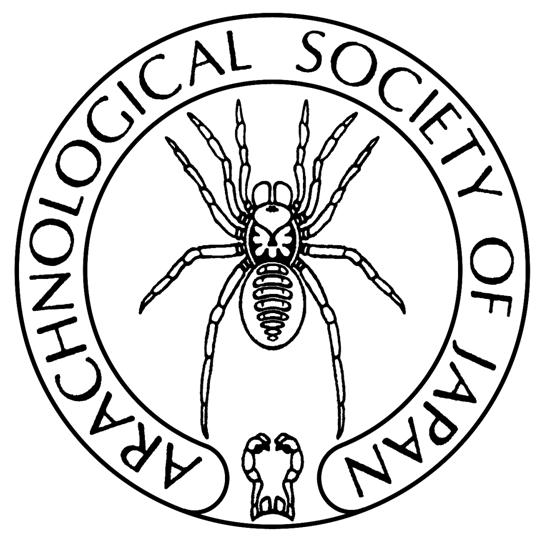 Arachnological Society of Japan (ASJ) was established in 1936 to promote the study of arachnids and myriapods and the information exchange among reseachers.
ASJ now holds one meeting per year and publishes Acta Arachnologica twice per year. Acta Arachnologica is a journal devoted to the study of arachnids and myriapods, and is printed in English and Japanease.

Anyone interested in the study of arachnids and myriapods can become a member of the society. If you are interested to become a member of ASJ, contact the secretary.
About ASJ-meeting 2021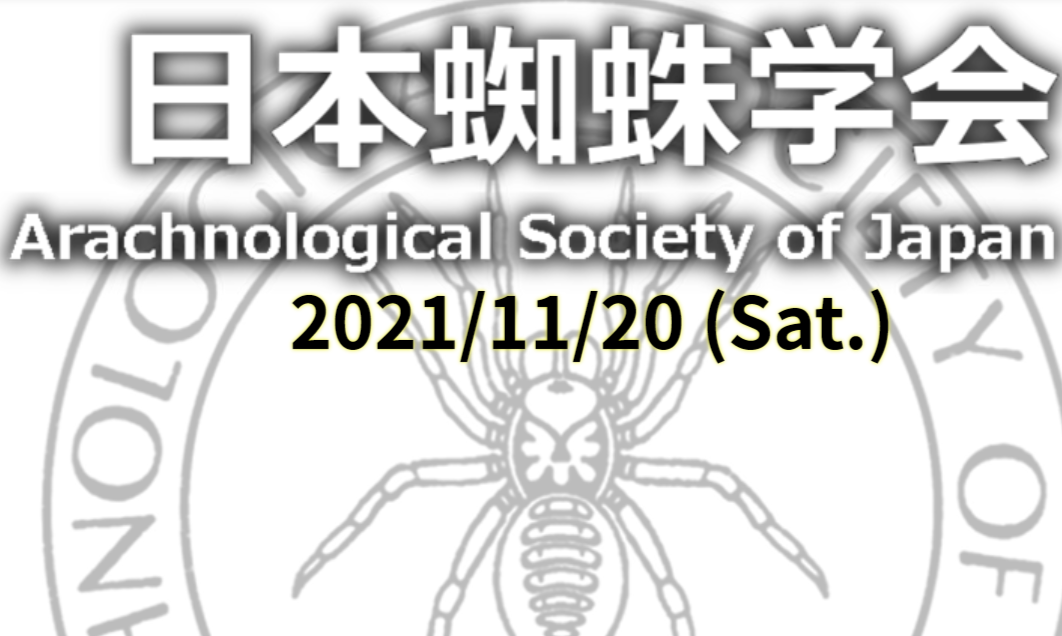 posted: 2021.09.25
Website for the ASJ meeting has been opened.
posted: 2021.07.18
53rd Annual Meeting of ASJ is held online as follows on November 20, 2021. We will be waiting for your attendance. Further details are to be announced in September.
Date:2021.11.20. starting 09:30 AM (JST; UTC + 0900)
 (Timetable may change depending on the No. presenters)
AM:A symposium
PM:General presentation, Lightning-talk
Eligible participants:ASJ members
 (We are not planning to charge extra fees for attending the meeting so far)
We set presentation award for students on the general presentation section.
Lightning-talk section is a newly-set five minutes talk for a short communication, a self-introduction associated with your research, call for advice on your research topics, and so on.
Best regards,
Koichi Tanaka, President of ASJ-meeting 2021
Information
Update of Online First
Index of next issue of Acta Arachnologica was updated. See also Acta Arachnologica - Online First -.
(posted: 2021.10.09)
Publication of Acta Arachnologica
Current issue of Acta Arachnologica was published in June 2021. See also Acta Arachnologica.
(posted: 2021.07.07)
Last Meeting
52th Annual Meeting of ASJ was held Online with Zoom on November 21, 2020. Thank you for your attending of the meeting. Details on the next meeting is to be announced at a later date.
(posted: 2020.12.25)
Transfer of Type Specimens
The type specimens that had been deposited in the collection of Arachnological Society of Japan were transferred to the collection of Osaka Museum of Natural History (OMNH). (list of the specimens (xlsx))
Please contact for inquiries about the specimens.
(posted: 2019.03.29)
Payment of Annual Fee for the Firm Membership
The firm member can also use Paypal to make a payment. See also Contact.
(posted: 2015.02.05)
Payment of Annual Fee
Paypal can be used to pay your annual fee. See also Contact.
(posted: 2013.11.06)